Purple Ladybug Prismic 3D Puzzle STAR Lantern
Crafting a Prismic 3D puzzle lantern is an engaging process, where you fold the panels following step-by-step instructions (available in both printed booklet and video format) to create a stunning, shimmering lantern.
Buy Now
With this kit, you will create a 33cm (13") tall PRISMIC™Star. This project could take 30-45 minutes to complete.

Elevate your home decor to a whole new dimension with the Purple Ladybug Prismic 3D Puzzle STAR Lantern.

Building this lantern is a rewarding experience in itself. Crafted from high-quality, perfect for enhancing your spatial reasoning skills while having fun.
PRISMIC™
Get ready to embark on a captivating journey of creativity and illumination with Purple Ladybug's PRISMIC™!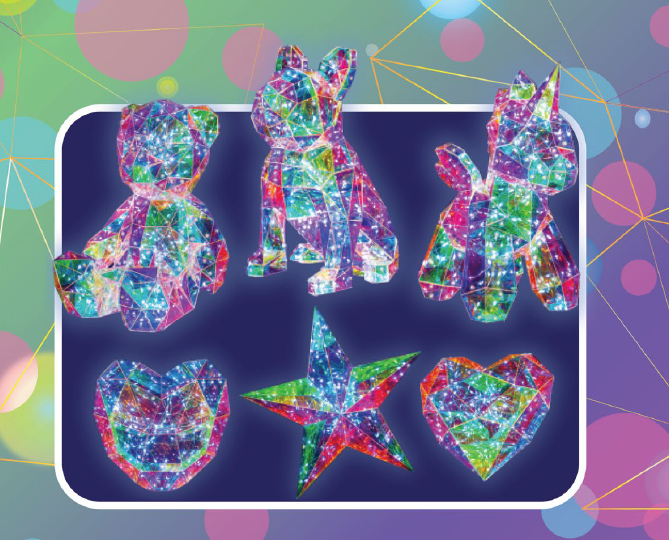 Collect all our PRISMIC™ puzzle lanterns!
Comes in: DOG, UNICORN, HANGING HEART, TABLE TOP HEART, BEAR and STAR design!